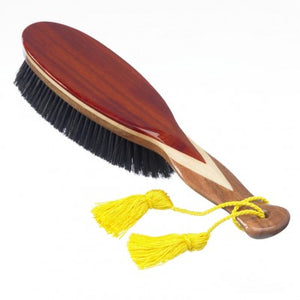 Our CR8 clothes brush is a fantastic brush that keeps fabrics free from fibres, fluff and pet hair.
Filled with natural black bristle, the incredible, smart large hand finished clothes brush is suitable to use with any fabric.
The CR8 is made from 3 veneered woods and is sold in a presentation box.