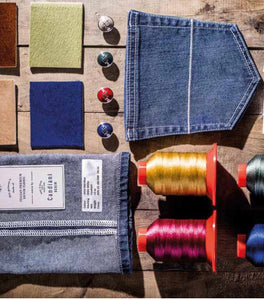 How about giving someone the ultimate in individual presents? 
Our bespoke jeans are made for each individual using their exact measurements and design, so you really will be giving something that no one else will have.
Made to the recipients measurements from our range of denims. Each aspect of our jeans is made to the individuals selection. This includes not only the fabric, but the stitching colour, the buttons, the rivets, the belt loops, pockets design and even the patch on the rear.
So give the ultimate in presents. Give bespoke jean vouchers.