Collection:

Bespoke Hunt Clothing
Bespoke Mens Hunt Coat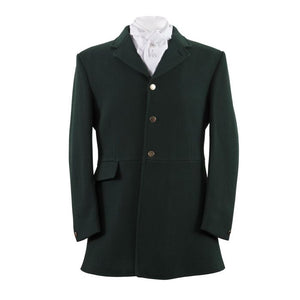 Bespoke Ladies Hunt Coat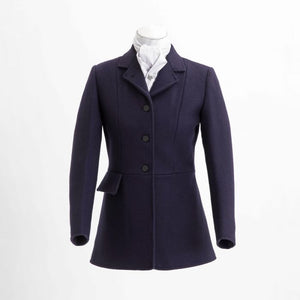 Bespoke Hunt Clothing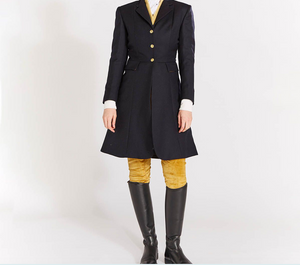 Bespoke Hunt Clothing
British hunting is a pastime steeped in tradition, romance and excitement, and one of the chief hallmarks of a true hunter is in their customary clothing. Equal parts fashionable, practical and stylish, there is a wealth of options for the hunter no matter which of the many country sports you prefer. We love the timeless styles that hunting evokes at Barrington Ayre, but we're also committed to bringing a sense of joy and fun back into the world of tailoring, to ensure you enjoy every second of your experience in becoming the proud owner of some perfectly fitted clothing.
Hunt Clothing From The Cotswolds
At Barrington Ayre we work with a team of British tailors in the Cotswolds and in Yorkshire to create high quality and finely made bespoke hunt clothing of all types, whether you hunt on horseback, shoot, fish and anything in-between. Our process starts with you: You're cordially invited to our comfortable showroom in the pretty country town of Cirencester, where we've created a home away from home that will allow us to talk about your ideas with a tipple in hand. Fashion shouldn't be intimidating, it should be exciting, so we'll chat through our amazing fabric options and style choices while we get your measurements. No pressure, no condescension, just a sincere love of sharing classic style with others.
Made To Measure Hunting Clothes
Then it's our tailors' turn to go to work. We work with a specialist, hand-picked team in Yorkshire who will turn your ideas from a thought into an outfit, all from scratch. We only use tailors based in Britain for our in-person appointments, so you can be sure that you're getting the latest British tailored hunt clothing and craft expertise with every single garment that we make. Thanks to years of experience working with a variety of styles and materials, our tailors make made to measure hunting clothes for men and ladies that are made perfectly to your fit.
Tailored Hunt Clothing
Hunting clothes are traditional garments, but we firmly believe in the power of detail and exceptional design in everything we do, so there is nothing generic or standard about anything in our range. We specialise in using a variety of materials, and those tiny details that mark out clothing of true distinction, which we can help you to specify in our showroom. We have a wide variety of the latest and most traditional patterns and materials, so we can bring just about any style or desire to life in our workshop.
If you would like to treat yourself to a truly special item of clothing to support your love of hunting, we'd love to help bring your ideas to life at Barrington Ayre. Driven by a love of style, fashion and design we have a great respect for the traditions of hunting garments as well as an eye on the latest trends to make your garments truly stand out. Please browse our selection online, or visit us in one of our showrooms to begin your journey towards truly exceptional hunting clothes, made especially for you.