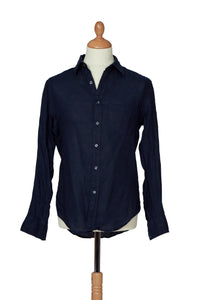 Our range of beautiful linen shirts.
100% Irish Linen fabrics. All these fabrics are light weight and help to wick moisture away from the body making them ideal for the summer months or them well earned overseas vacations.
Available in a huge range of colours
Use the link here to get an up to date stock guide - LINEN FABRICS
If your looking for a more heavyweight alternative, the Brushed Cotton Shirt could be an option, offering a similar silhouette and a casual look which can be utilised for numerous occasions.
If you order online, we will send you an in depth order and measurement form or please do feel free to book into our Cirencester Showroom.