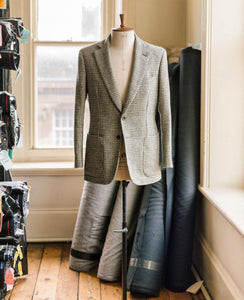 Continuing on with our look at Autumn jackets, in this article we will be looking at an undyed natural range from Marling & Evans.
Made from entirely undyed, natural wool, this range is as sustainable as it gets.
A range of plains and patterns, all made from entirely natural, undyed wool. In a range of lovely warm greys and browns.
A 12oz range, this bunch is perfect for the Autumn with it's slightly inclement weather and cooler evenings.