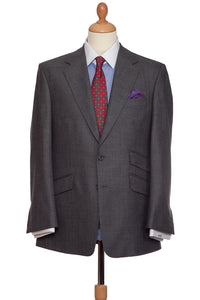 Our range of non crease Travel suits are just that! non crease! We offer a range of 100% wool fabrics as well as some wool mixes.
Each fabric is very tightly woven and so springs back into shape without creasing. They really are an amazing cloth and work brilliantly
See some of the choices below
These are just a small selection of the fabrics we offer, so please book into our Cirencester Showroom, buy online where you will then receive an in depth self measurement & design form, or make use of our visiting tailor service 
Due to the large selection of fabrics for this type of suit, the price shown is a starting point for some of the fabrics but some of the others may be £995.00 for a bespoke 2 piece.