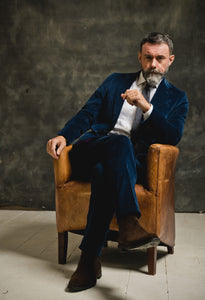 Our range of corduroy and moleskin trousers are available in a huge selection of colours & weights, perfect for every occasion!
We have a full range of fabrics in our Showroom to show you when you book your appointment.
Each pair of trousers is made to your exact measurements and to your design.
If you purchase online you will receive a detailed self measurement and design guide, or you are always more than welcome to pop into our Cirencester Showroom or use our visiting tailor service.